This article is about practical aspects of building a sourcing powerhouse on the market with the lowest unemployment rate in the EU and the second lowest in the world. From the inception (read Part 1 of this article) to a massive disruption on the market.
GoodCall started with two owners building two, and then later three, separate companies. Now we are four shareholders (no external investors) and we're making those three companies start to work as an integrated platform.
What is included in the platform?
GoodCall – recruitment service provider
Recruitment Academy – recruitment education and certification provider
Datacruit – ATS and recruitment technology provider
Note: It's not as well-known but there is one more part of the group that is a non-profit organization called Genixa helping disadvantaged people with their careers.
Since the ignition, with a help of our colleagues we managed to build a network of branches throughout the Czech Republic, Slovakia and Poland.
Some high-level numbers on GoodCall holding group:
5,5 years on the market
140+ employees
9 branches (CZ + SK + PL)
4,5 mil+ EUR annual turnover
1,200+ placements per year (the total number of placements includes 500 placements conducted by our on-site RPO team)
7,000+ HR professionals trained and certified
ATS delivered to about 100 companies
Here I'm bringing you the 10 findings we've learned over 5 years of building the sourcing powerhouse that is GoodCall.
1) Adopt Emerging Tech to Achieve Excellence in Sourcing
The GoodCall recruitment process is based purely on sourcing. It's clear from the operational structure as more than 50% of GoodCall employees are talent sourcers.
But what does it really mean to have a sourcing model?
Despite the fact that our recruiters are often very capable sourcers, they use the sourcing power of our talent sourcers to optimize the candidate search and approaching flow via social media and other channels. In a similar fashion to the large-scale manufacturing assembly line at Ford Motor Company in the beginning of 20th century, we try to break down the whole recruitment process into smaller bits.
There are more reasons for that, specifically the ability to:
Place more candidates in a shorter period of time – i.e. efficiency across different types of roles
Provide just parts of the recruitment process as a service – e.g. longlists, shortlists, RPO/SPO (Recruitment/Sourcing Process Outsourcing), etc.
Deliver partial to full automation of the process.
Dividing the process into sourcing and recruitment is just the most basic model. Over time we've been testing ever more comprehensive models.
We take talent sourcing seriously also as a function. Being a talent sourcer at GoodCall is not just an entry level position anymore with limited potential for career step-up. We created an entire promotion system of sourcers, senior sourcers and sourcing partners to make sourcers equal partners to recruiters.
We've always tried to disrupt this world of recruitment and sourcing by finding ways how to improve things with video (a.k.a. video sourcing), perfected work with LinkedIn and other social media/digital channels, our own ATS development with integrations, our own mobile app for candidates, building an internal HR marketing department, etc. At the minimum we try to be early adopters of new concepts, recruitment tech such as chatbots, speech to text technology, face recognition and more.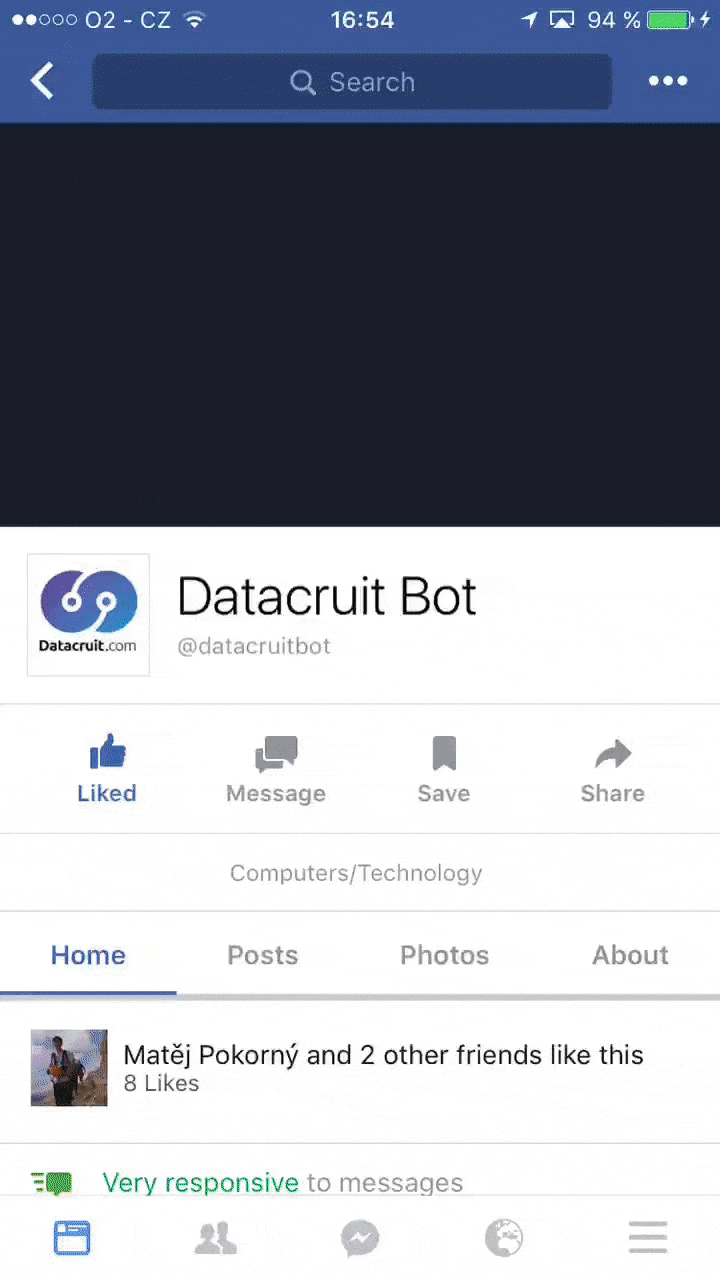 2) New Sourcing Models of Transhuman Sourcers
In today's world where the trend is to protect personal information (e.g. Facebook Graph Search shutdown, Google Chrome Store fighting against plugins working with personal data or LinkedIn fighting against scraping tools and robots) the work of an outbound talent sourcer is tougher and tougher.
The number of tools, channels, and techniques which a single sourcer needs to know to have a complex skillset is tremendous.
Searching – Longlisting

LinkedIn, XING, Facebook, AmazingHiring, Talentwunder, various Google searches, etc.
Searching – Candidate information gathering (information for efficient engagement - not contact information)

Google, social networks, Connectifier, Prophet II, Discoverly, etc.
Approaching – Contact details searching

ContactOut, Lusha, Sales Navigator for Gmail, Swordfish, mailtester, etc.
Approaching – pre-screening / shortlisting

Mixmax, Lemlist, Loom, Whereby, Mightytext, BombBomb, etc.
Namesourcing a.k.a. headhunting

Phone skills, objections handling skills, etc.
Sourcing automation / behavioral sourcing

Phantombuster, LinkedHelper, MS Excel, etc.
Inbound sourcing

Pixelme, Canva, Lempod, etc.
Offline sourcing - events
It's a lot! Our talent sourcing partner and I manage the recommended sourcing tech stack but it's still lots of work.
Another fact which is worth thinking about is that you are looking for people with a typically contradictory skillset.
Our current funnel for hiring general sourcers looks as follows: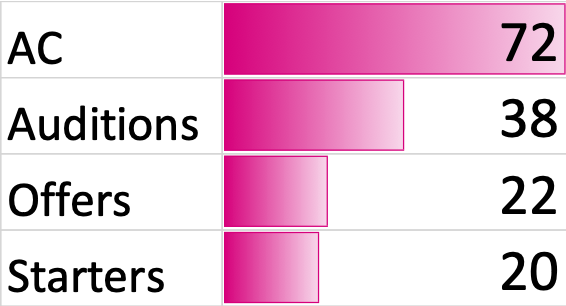 30% of applicants don't make the cut.
The structure of the Assessment Center for general sourcer is:
Presentation – why me?
Sourcing Challenge
Custom role-playing
Exercise
EI behavioral questions
Searching skills are usually kind of logical and mathematical – you need to handle Boolean logic, search strings interpretation, understand deeper the context of search engines whether it is in LinkedIn, Twitter, Github or Google to avoid losing candidates in the process.
On the other hand, the craft of candidate approaching is more subjective (still with many objective and measurable rules) and connected more with psychology and marketing mindset.
That's why it is usually difficult to find one person who would excel in both areas - not even mentioning other areas such as sourcing automation and behavioral sourcing (that might even be too much for a top searcher).
What's the solution? Break down the process even more and create sourcing specializations, which is what GoodCall has started to implement.
Imagine that teams have sourcers for approaching (you might need more of them per one recruiter based on the industry/roles) and most probably a shared pool of sourcers searchers, automation sourcers, inbound sourcers, etc. This is what I call the transhuman sourcing.
Another angle to consider the sourcing model from is operational. Sourcers can be managed directly by their recruiters. And those sourcers are either fixed to the same recruiter all the time or they are floating based on the demand among the team with one industry specialization. In our case because we have 9 branches, we also implemented a model of a sourcing hub which supplied more branches coordinated over a sourcing lead.
That's the best thing about sourcing that it is independent of the location and can be done remotely to a major extent (maybe except offline sourcing). It can be actually done from a city where we have no real customers – just employed sourcers. That's how we can manage the demand throughout Europe from the Czech Rep., Slovakia and now also Poland.
3) Achieve Maximal Transparency
We are aware that leadership of the company is an absolutely crucial part of success. Since the beginning we aimed to be maximally transparent towards our colleagues, employees, clients and general public.
This is the reason why we hold what we call GoodCall Town Halls. The four shareholders sit in the hot seats in front of all GoodCallers and answer all questions asked – literally ANY questions. If people prefer anonymity they can drop a question into a box beforehand.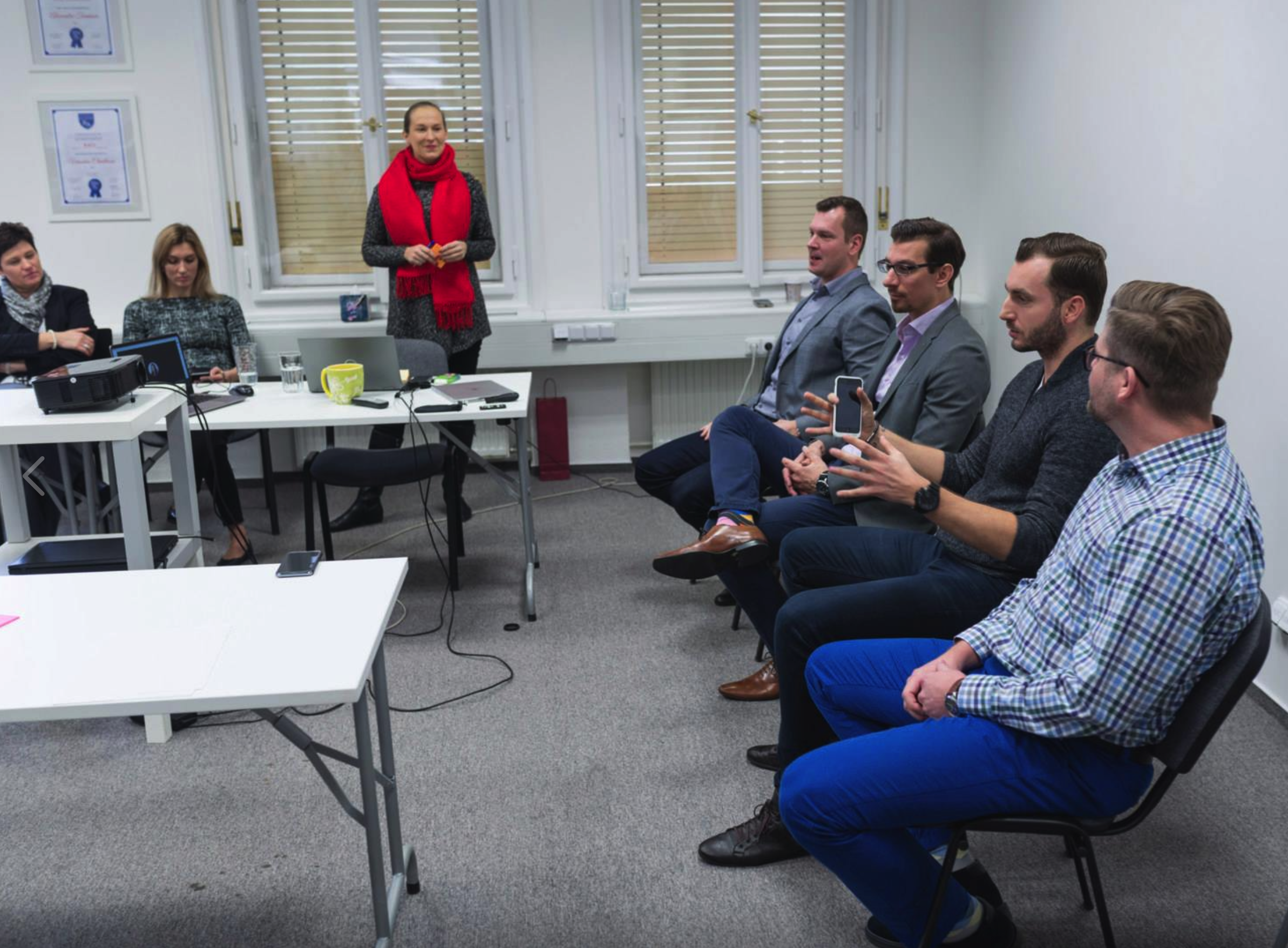 4) Apply Recruitment Analytics Everywhere You Go
We measure everything.
Do you want to know how many candidates you have to approach to get one hire?
We know it.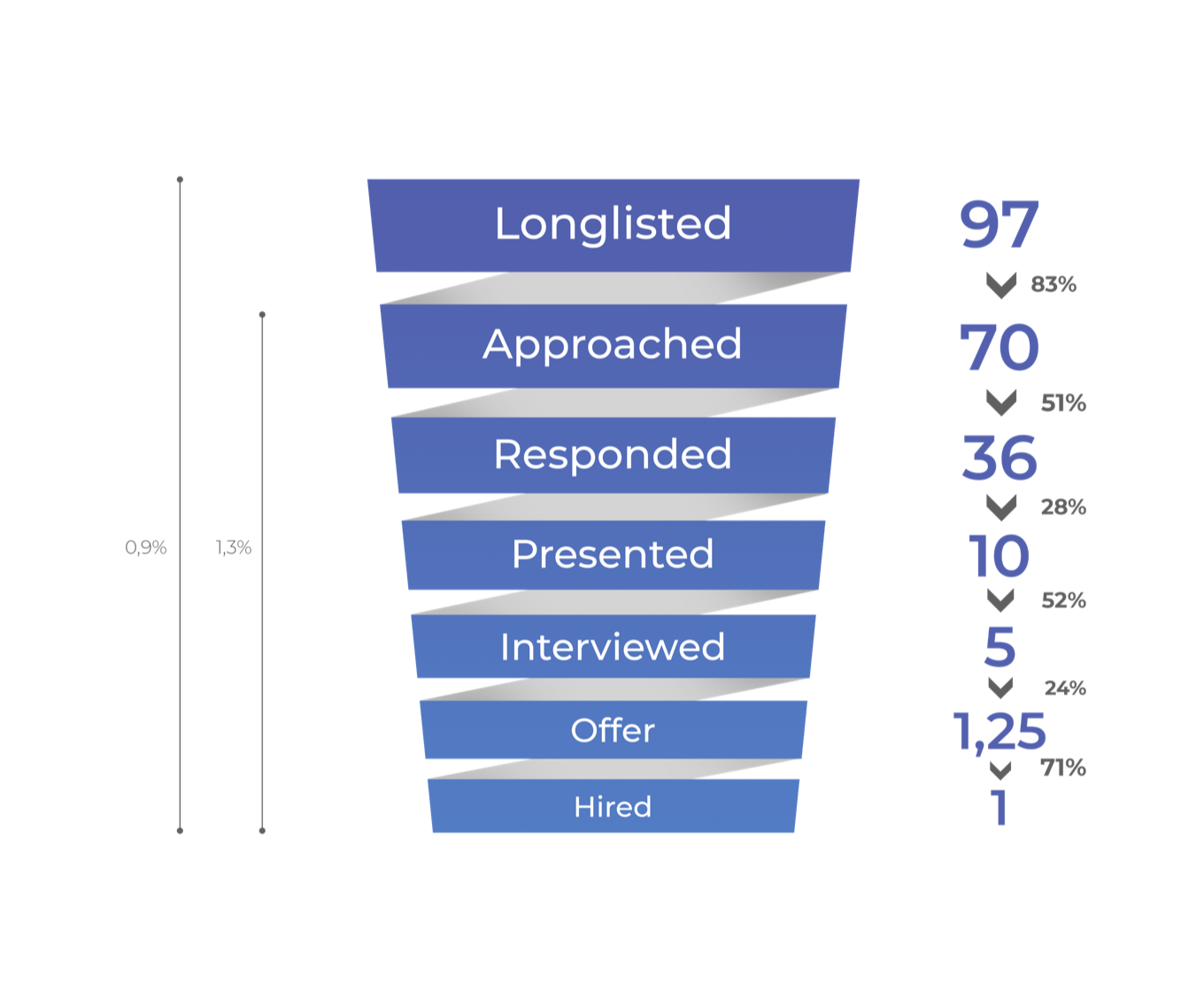 Do you want to know how much time it takes for an effective sourcer to generate one presentable candidate?
We know it.

Do you want to know how many pre-screens one effective sourcer can do per day?
We know it.

Do you want to know how many sourcing hours you burn on one placement on average and per team/branch/country?
We know it.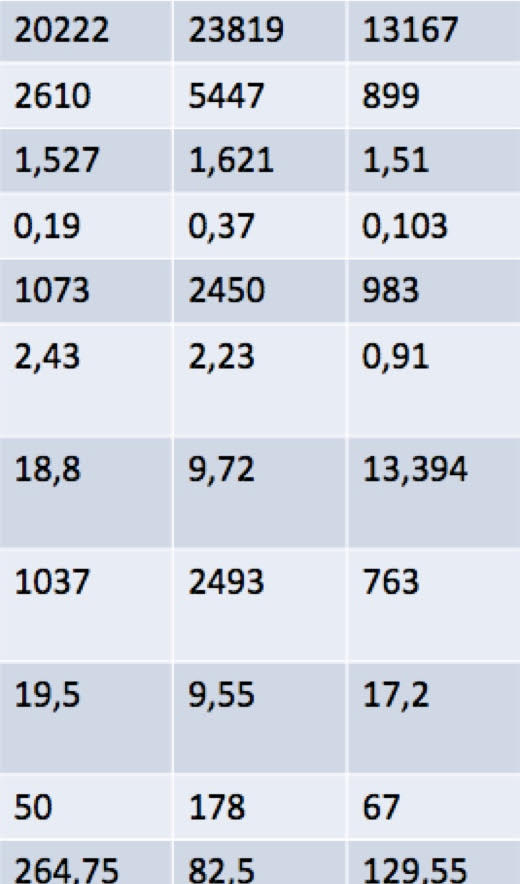 Do you want to know what sources bring the most hires?
We know it.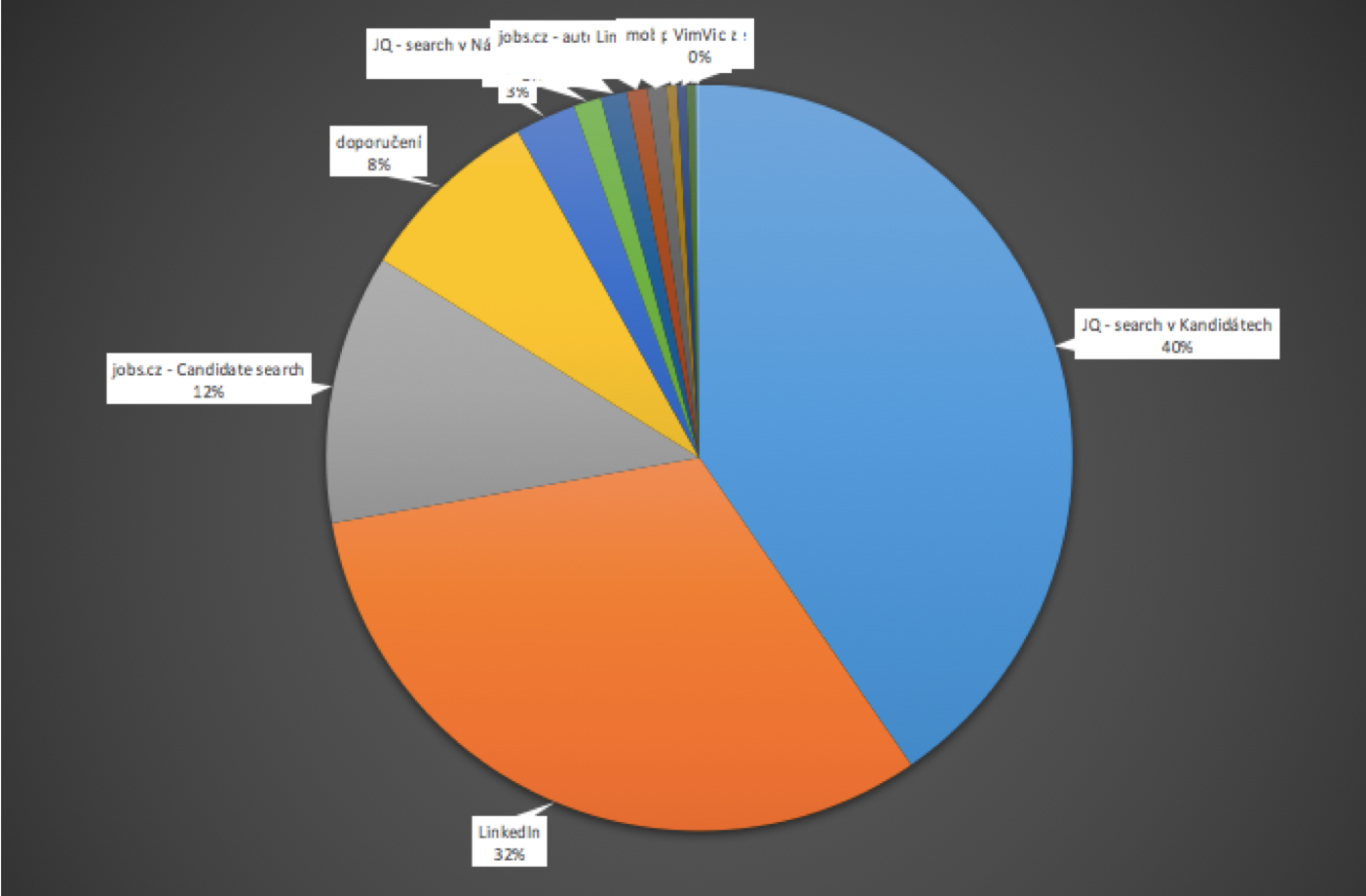 Do you want to know the actual recruitment funnel snapshot including time to hire, longlisted/presented/interviewed/… people of your ongoing engagement?
We know that too.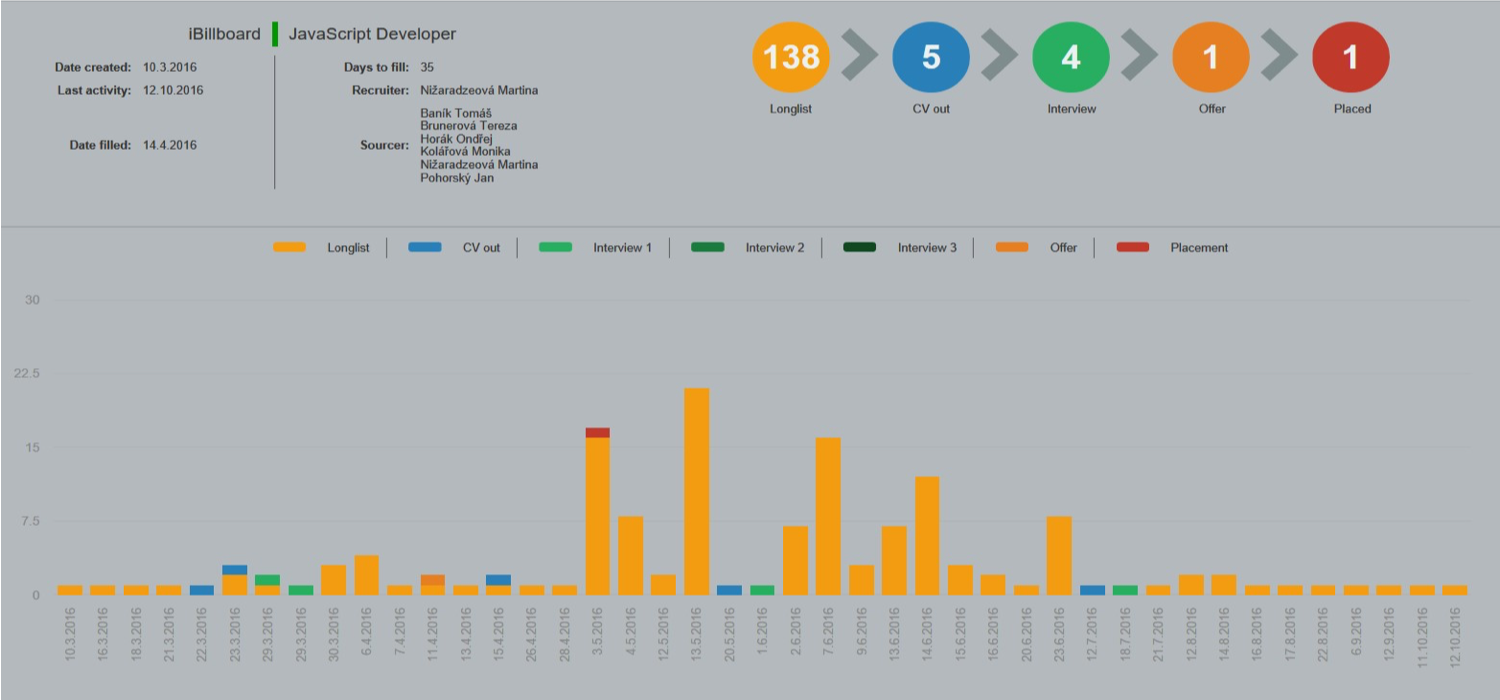 And much more. It's not a coincidence that our ATS company is called Datacruit. Data...cruit. It's all about data and they must be easily accessible by any GoodCaller. Without that not only would managers suffer but sourcers and recruiters would not be able to manage their engagements either.
5) You Can Offer More Than a Success Fee Model
The internal operational structure dividing the whole recruitment process into smaller elements provides us with the possibility to provide other forms of recruitment services too. When you properly educate the market and HR managers, they can find that in some cases the success fee model is not the most effective one.
With the rising price for an acquisition of one candidate some companies becoming really inefficient in keeping a strong candidate pipeline even if they have crowded recruitment teams. These companies are strong when they have candidates who they can interview but the initial sourcing part of the process might be quite weak. In this case we can help with outsourcing the sourcing aspect and provide them with a shortlist of candidates for the particular role.
So, what are the options instead of traditional success fee?
Longlist

– the calibrated list of candidates for a specific role. It can be provided with or without contacts.
Shortlist

– this is an upgraded longlist with pre-screened people, ready for the client to interview.
Rent a sourcer/recruiter

– we can provide a sourcer/recruiter for a specific part of the hiring process – sourcing, interviewing, etc. or the process as a whole (on-site or off-site). This is what you may know as RPO.
Exclusive success fee

– this is a success fee model with a prepayment (refundable or non-refundable).
6) Never Stop Looking for the GoodCall Fit
The sourcing and recruitment job is not for everyone and we were always trying to find the pattern how to spot the right person at the very beginning. Sometimes we thought that a particular person was "the one" and they turned out not to be. On the other hand, sometimes we were really surprised by someone we were unsure of but they turned out to be a star.
Milan Novak, one of my business partners, took a scientific approach to this which he summarized in the article What are the key competencies and traits of the best recruiters?
7) Make Sourcing User Friendly
Today's talent sourcing is pretty complicated. As we've seen, the mass of tools and knowledge for one sourcer is quite overwhelming. That's why we try to make our sourcing and recruitment as comfortable as possible.
How?
LinkedIn plugin
One of the practical ways is for example the plugin connecting our Datacruit ATS with LinkedIn. You already know that LinkedIn is a very powerful channel for our sourcing so our people spend a significant amount of time there every day. With our custom plugin they are able to see a lot of information from the ATS directly in LinkedIn search results and on the detail of any LinkedIn user.
If the sourcer/recruiter has already seen this profile.
If someone else from the team saw the profile.
If there is a hands-off policy applicable to the particular LinkedIn user.
What's the latest communication with the candidate from our ATS.
And more – see the picture.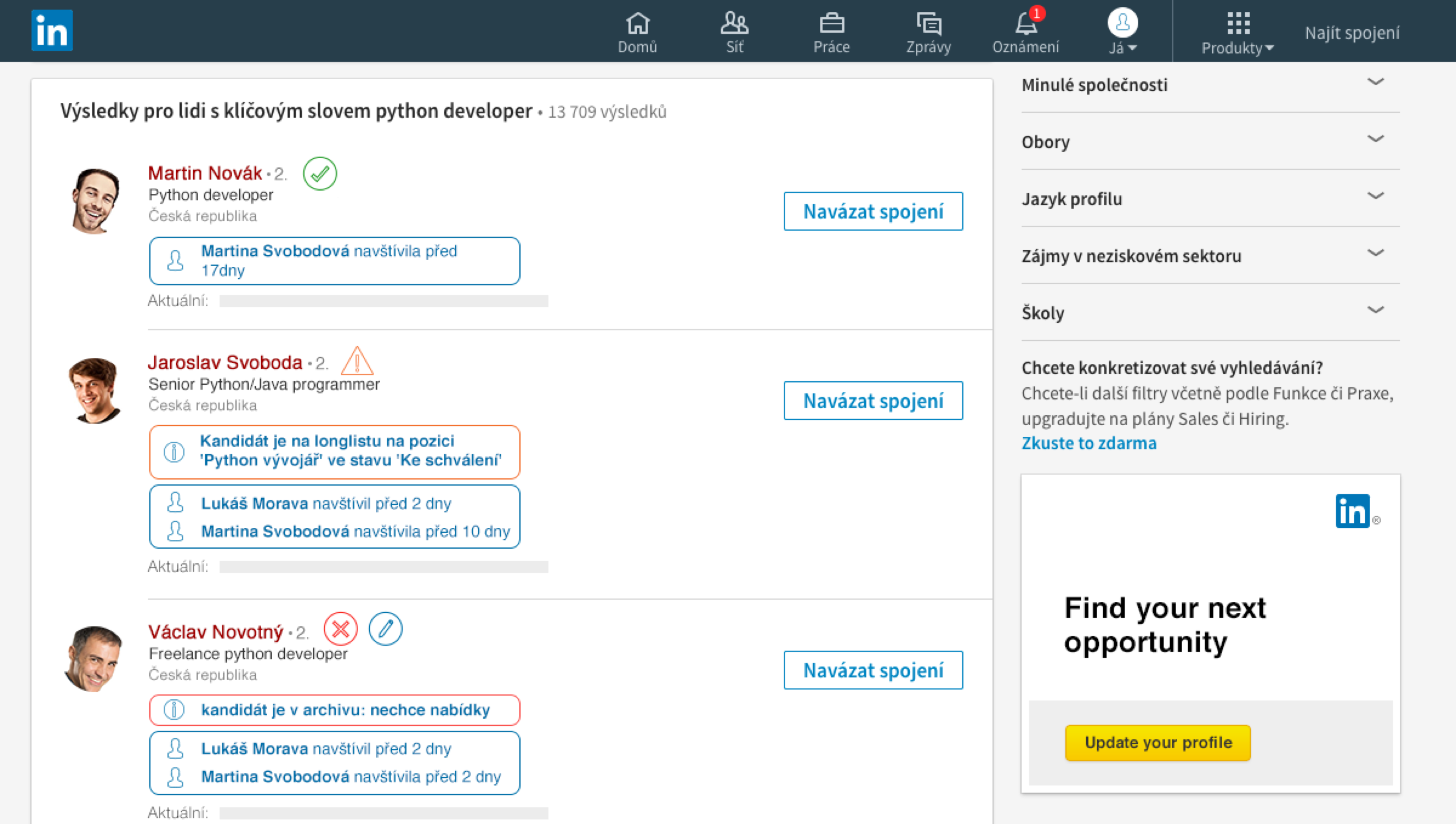 A part of making sourcing user friendly is also the possibility to generate various reports that can immediately tell you if you're on track with filling the vacancy with the requisite candidates or not. This is not only beneficial for self-management but for an healthy oversight by recruiters and team leaders too.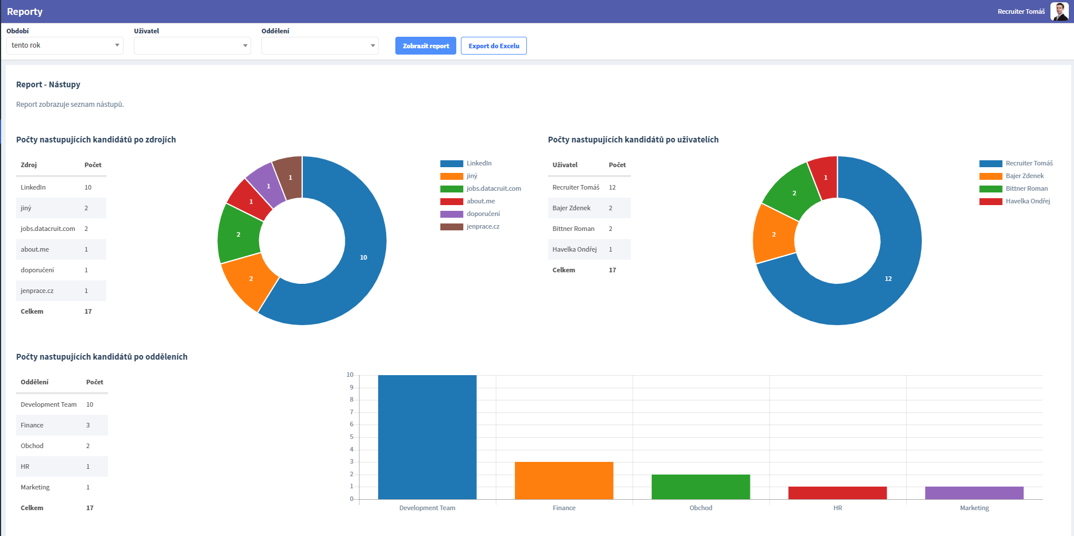 Sourcing Stack
GoodCall sourcers have a sourcing tech stack – the set of tools recommended and maintained by our sourcing lead in cooperation with me. This means that our sourcers know exactly what to use and they don't need to waste time trying and testing different tools. You might object that it kills their creativity but we've found that the benefit of providing the exact list of tools overrides any claims of less creative juice – and besides, our sourcers can always use each tool in their own way.
I cannot show you the custom GoodCall stack but I can share with you my personal sourcing stack.
Sourcing Checklist
The sourcing checklist has two meanings. One is to provide guidance where to source (job portals, LinkedIn, Facebook, etc.) and a little bit also how (LinkedIn title search, LinkedIn company search, LinkedIn industry search, Facebook group search, etc.). I can share with you the public version of the sourcing checklist you can use anywhere in the world.
And the second reason is to provide other more experienced sourcers with a possibility to actually help them with the specific search. If a sourcer tells you "I searched on LinkedIn. There is no one else I could use for the role." How can you actually validate this when you have no clue what he/she put as search strings? To be able to audit a search, you need to have the exact recording of every single step of the sourcer.
Also, a very neat side effect of this is that sourcers can then learn from other soucers' checklists and not to start every time from scratch.
8) Never-Ending Learning
Education was really important for GoodCall since the very beginning. Actually, one of the main original reasons we set up Recruitment Academy was to train our own people. With the new model of sourcing we knew that we had to hire people without any experience in staffing at all. But we had to polish the system behind it so it was necessary to establish some long-term strategy of education.
For all GoodCallers it is mandatory to undertake our certification training RACS [Recruitment Academy Certified Sourcer]. For people in the recruiter roles then passing RACR [Recruitment Academy Certified Recruiter] is also a must.
But that is just a one-time course. With the pace of changes in the area of modern sourcing you have to be learning constantly and that's why we established other elements of GoodCall education:
Recruitment Engineering online course – 20 hours of pre-recorded talent sourcing content so all GoodCallers can start with the learning process immediately or they can refresh it any time. If someone passed the RACS certification four years ago, a lot of things have changed since then. Over the years we prepared a customized version of these certifications for GoodCall purposes only to increase the quality where not only Recruitment Academy trainers participate but senior sourcers and sourcing partners as well.
Sourcing Labs – in my opinion this is the best form of education for sourcers. We take 5-10 sourcers into a room and using a bit of crowdsourcing we improve longslists as much as possible.
Sourcing Fusion Conference – it started as a simple. almost improvised event, GoodCall Inspiration Day with some presentations and challenges for GoodCallers only. Because we already have 9 branches, we have to support the internal communication as much as possible with the goal to improve skills, process and motivate across the board. This was the reason to promote the original idea and create a conference where selected GoodCallers present the latest best-practice and recruitment and sourcing. We invited a few external speakers to bring the outside view as Balazs Paroczay did at our first Sourcing Fusion. The first year was for internal purposes only but we plan to make one track of presentations available to the general public at our next event.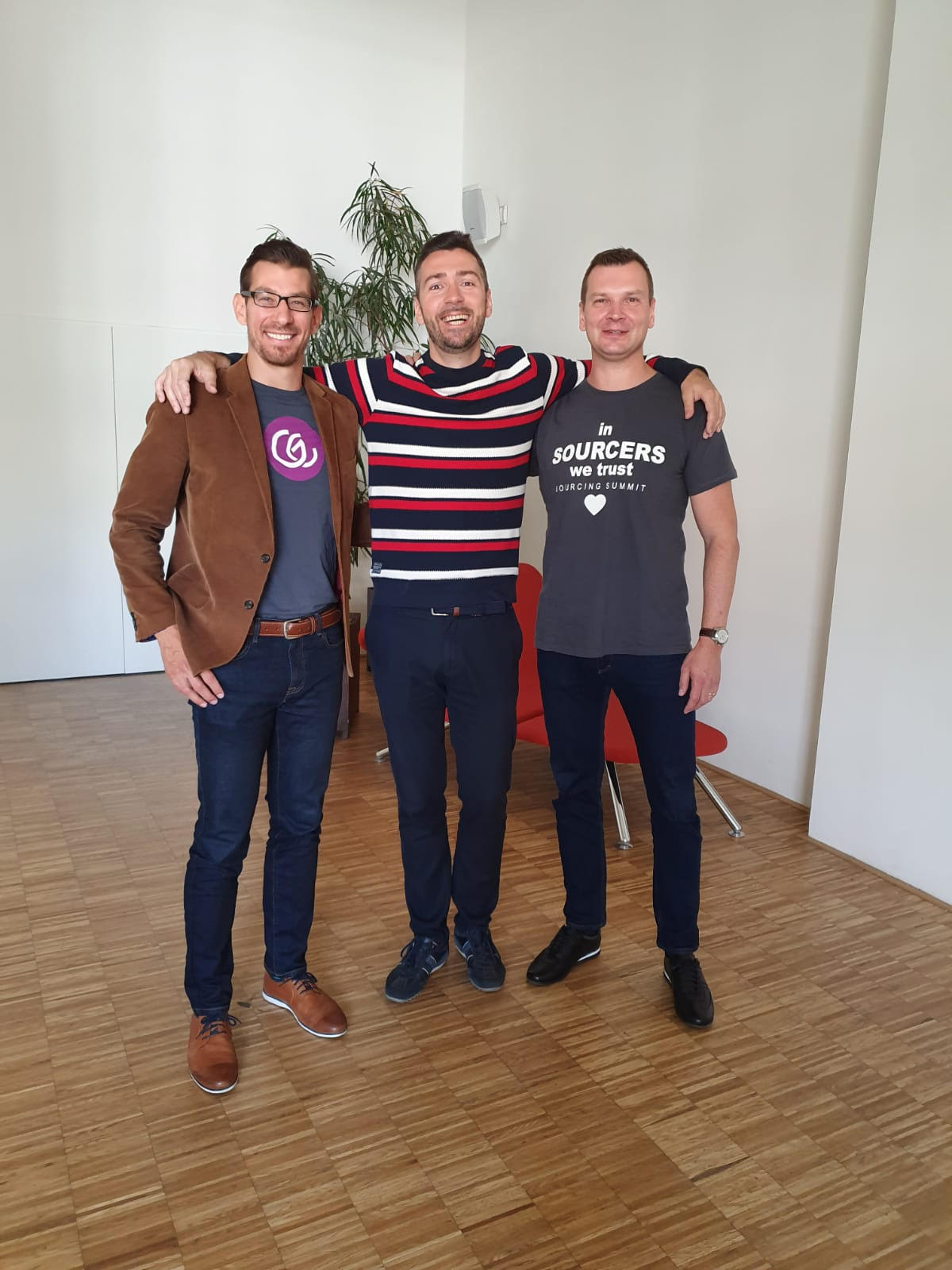 GC Masters – and because recruiters need some high level, custom education as well, this internal program, consisting of various recruitment and general business skills was created for them.
External experts – from time to time we invite someone from a different company, not necessarily a speaker or a trainer but just a practitioner from a specific industry to speak on topics like business development.
Of course, GoodCallers have free anytime access to any Recruitment Academy training or webinar so the possibilities are even broader.
9) Try to Reach and Keep the Sourcing Thought Leadership
As I said, the primary reason for Recruitment Academy was to train GoodCallers. The secondary reason was to educate the whole market; be the thought leader or maybe more of a thought destroyer. The markets of Central & Eastern Europe were and still are behind the Western markets in terms of innovations in the HR space.
For example, every HR manager understands cooperation based on a success fee. But we've been able to wow them by offerings like RPO (renting of recruiters/sourcers), creating longlists/shortslists (outsourcing of sourcers) and various innovative outbound/inbound ways of recruitment.
With Recruitment Academy we spread this knowledge, we make a positive influence and we allow companies to be more independent from recruitment agencies.
Why?
Now you might wonder why we would do that. I've been getting this question since the beginning of GoodCall. And my answer is that we believe that a competitive advantage cannot be based on hiding information and know-how but on providing a unique, top quality service. We've believed this since the beginning so we say often NO to companies when we know that we don't have the capacity to deliver or when such cooperation just wouldn't make sense. In this regard we have no problem to teach a company how to do it on their own through Recruitment Academy. This is also a way to challenge our sourcers if they can be better than other in-house recruiters or sourcers.
Five years ago, we also established the Recruitment Academy Awards as a vehicle to push local companies to work more on their employer branding and HR marketing. We award companies in six different categories:
Career video of the year
Career site of the year
Recruitment campaign of the year
Recruiter of the year
Job description of the year
Referral program of the year.
10) Keep Together
The complexity of leadership grows with the size of the company. We discovered that for the younger generations especially it is quite important to have that feeling of being part of a group. That's why the focus on the team is really important and not only for sourcers and recruiters but for team managers, branch directors and country managers as well.
For instance, our GoodCall Summit is a vehicle to get all managers and directors together not only to report on results but to discuss, brainstorm and share ideas and experience. These types of events, also typical in other companies, go systematically from the top to bottom. Having an internal social network is simply not enough at all.
To add a final word on this, there is so much more to do! Job market is a turbulent place impacted highly by the makro economic situation forces us to adapt our services. Due to this our journey is still ongoing.
Blessed be the fruit.
Blessed be the strong pipeline.
Follow me (LI, TW, FB, IG) for more updates.
--josé